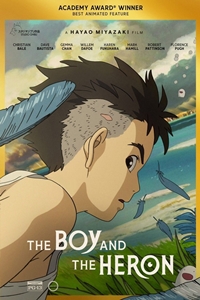 A young boy named Mahito, yearning for his mother, ventures into a world shared by the living and the dead. There, death comes to an end, and life finds a new beginning.
Animation
2 hr 05 min
Opens December, 8th 2023
PG-13 for for some violent content/bloody images and smoking.
Kô Shibasaki
Takuya Kimura
Jun Kunimura
Masaki Suda