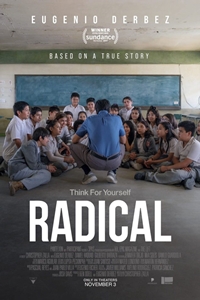 The sixth grade students at Jose Urbina Lopez Elementary in Matamoros are among the worst performing students in Mexico. It is also the perfect place for new teacher Sergio Juarez to try something different. There's just one problem: Sergio has no idea what he's doing.
Drama
2 hr 07 min
Opened November, 3rd 2023
PG-13 for for some strong violent content, thematic material and strong language.
Eugenio Derbez
Daniel Haddad
Gilberto Barraza
Mia Fernanda Solis
Danilo Guardiola