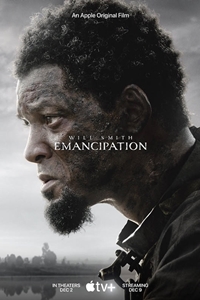 An enslaved man embarks on a perilous journey to reunite with his family in this powerful film inspired by a true story. Emancipation, directed by Antoine Fuqua and starring Will Smith.
Drama
2 hr 12 min
Opened December, 9th 2022
R for for strong racial violence, disturbing images and language.
Will Smith
Ben Foster
Charmaine Bingwa
Gilbert Owuor
Mustafa Shakir