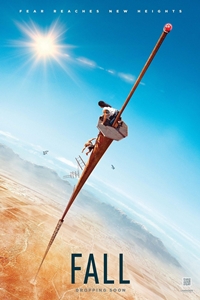 For best friends Becky and Hunter, life is all about conquering fears and pushing limits. But after they climb 2,000 feet to the top of a remote, abandoned radio tower, they find themselves stranded with no way down.
Suspense/Thriller
1 hr 47 min
Opened August, 12th 2022
PG-13 for for bloody images, intense peril, and strong language.
Grace Caroline Currey
Virginia Gardner
Jeffrey Dean Morgan
Mason Gooding
Julia Pace Mitchell
Jonathan Frank, Scott Mann