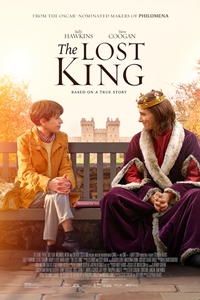 In this inspiring true story, amateur historian Philippa Langley believes she has made the archeological find of the century: the lost burial site of King Richard III. She takes on Britain's most eminent historians, forcing them to rethink the legacy of one of the most controversial rulers in English history.
Drama
1 hr 49 min
Opened March, 24th 2023
PG-13 for for some strong language, and brief suggestive references.
Sally Hawkins
Steve Coogan
James Fleet
Harry Lloyd