Thoroughbreds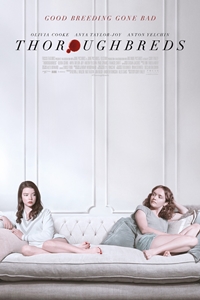 Childhood friends Lily and Amanda reconnect in suburban Connecticut after years of growing apart. Though they initially seem completely at odds, the pair bond over Lily's contempt for her oppressive stepfather.
Drama / Suspense/Thriller
1 hr 30 min
Opened March, 9th 2018
R for for disturbing behavior, bloody images, language, sexual references, and some drug content.
Anya Taylor-Joy
Anton Yelchin
Olivia Cooke
Paul Sparks